Big Challenges
More and more I seem to be asked to support groups doing their own big challenges as custom trips, whether those are charity rides or just groups undertaking the challenge for its own sake.
There are an infinite number to choose from at all levels of cycling, but to give you some ideas I have described below some of the recent trips that I have supported. If you'd like to do others such as St Malo to Nice or the Veloscenic route from Mont St Michel through Normandy to Paris then just get in touch. I have plenty of other ideas too!
Biarritz to Barcelona

In 2018, I helped a fund-raising group to ride from Biarritz to Barcelona over the Pyrenees. This 7 day trip involved 10 riders on a 600+km ride over 5 days. We provided a two person support team for this one including a pro' mechanic. The group felt like they would welcome a bit of luxury after some tough days in the mountains so we booked 4* hotels that all had good in-house restaurants and spa services. On top of all this their trip raised over £30,000 for the Oscar Foundation.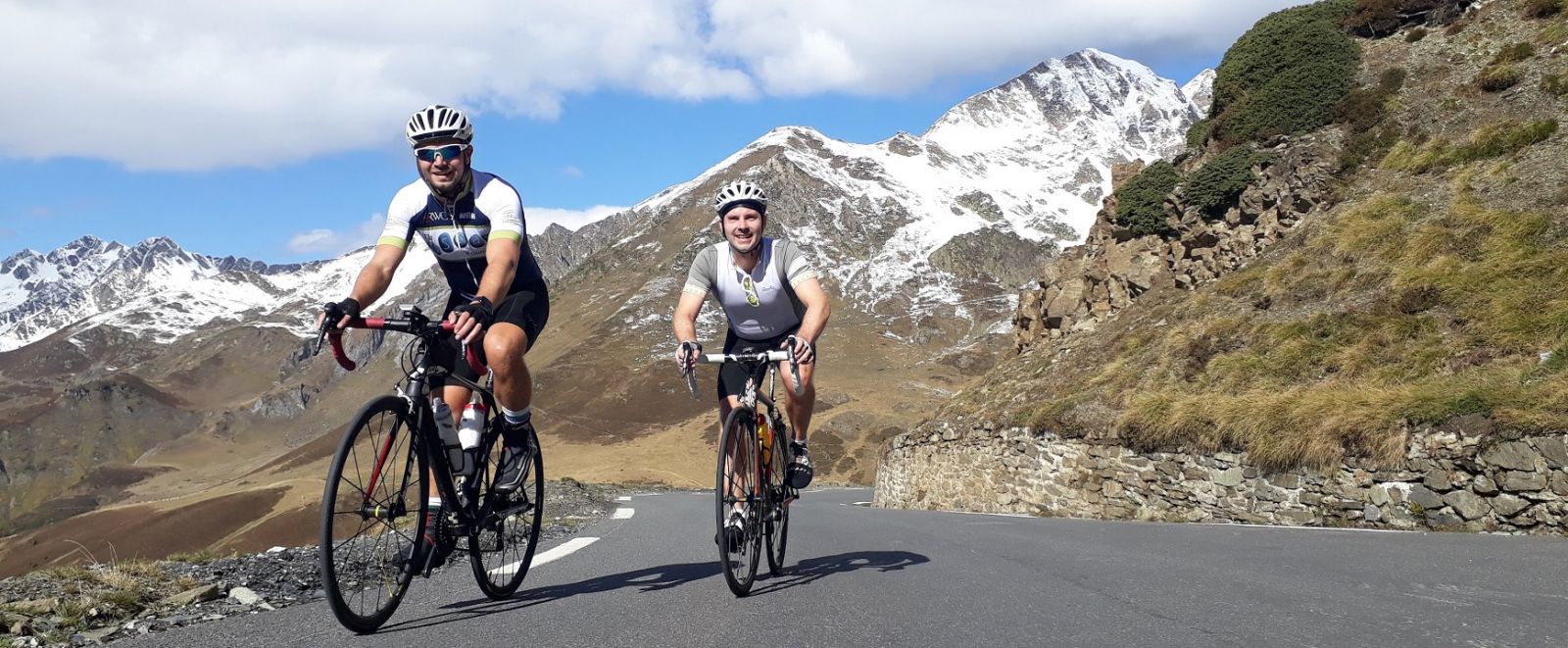 Raid Pyrenees
The same year, I also helped a group from GS Avanti cyclie club to plan and ride the mighty Raid Pyrenees over all the mightiest cols of the Pyrenees, around 13,000m of ascent in just 100hrs. This is one of the great cycling challenges, but there are many more, including the Raid Alpine, another fierce mountain experience.

Winchester to Paris
At a different level of difficulty is the well-worn Avenue Verte London-Paris route. A group of 11 from Winchester asked me to support their Winchester to Paris variant. With 2 days in the UK, one of which they self-supported, and then 3 French legs, they took a relatively leaisurely 5 days to do what some groups do in one or two, but there were very few experienced riders in the group. The object of this trip was another fund-raiser so inclusion and participation are the main aims.
After a celebratory night out, some of the group stayed on in Paris to enjoy themselves for a day or two after I'd returned home with others and their all the bikes.

Canterbury to Amsterdam
In 2017 we supported two groups doing UK-Amsterdam, the first was a 'de luxe' version over 4 days, and the second is the 'express' version doing 200+ miles in less than 24hrs.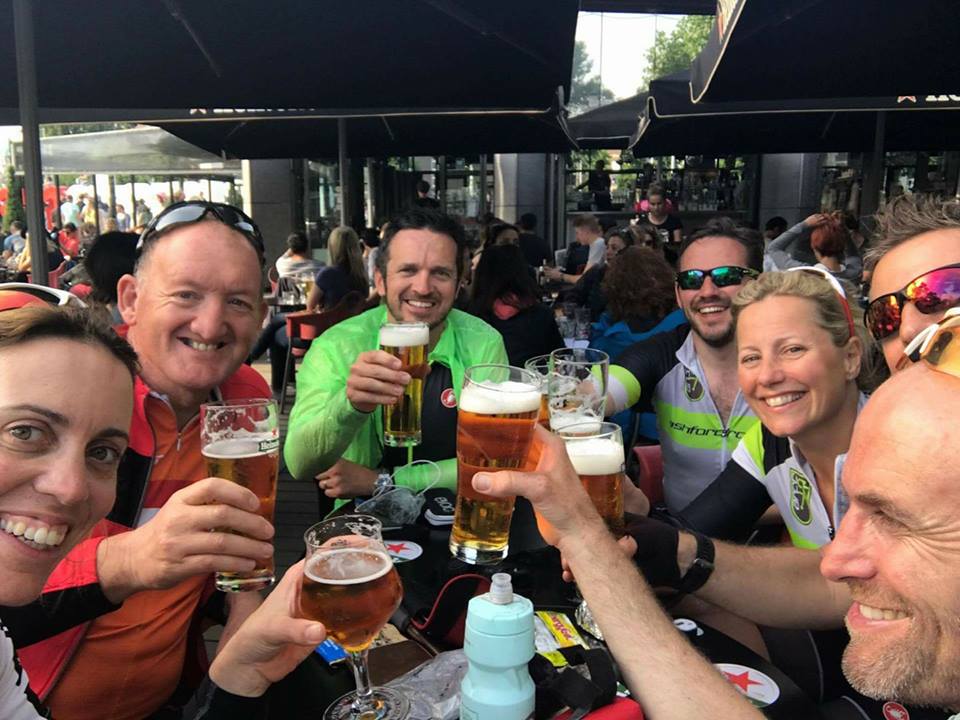 London-Paris
We have also support a corporate group doing London-Paris ride for charity. They rode the fantastic Avenue Verte route completing their challenge in just 36hrs, including a rough 4 hour sleep on the Newhaven-Dieppe ferry. They didn't even get a day off work and were back in the office on Monday morning.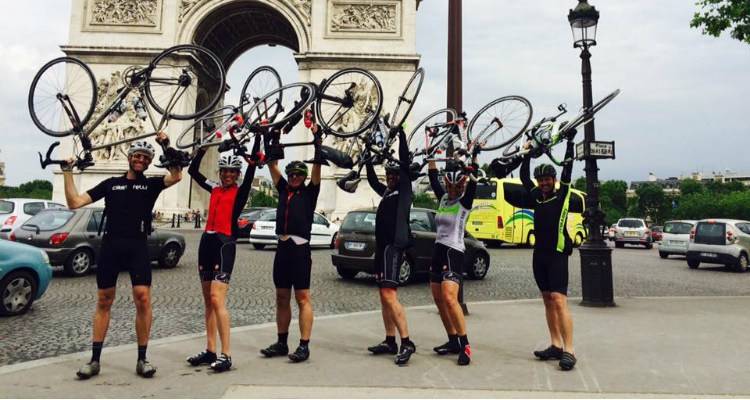 Way of the Roses
Another group didn't leave the UK and undertook the 190 mile Way of the Roses coast-to-coast route from Lancashire to Yorkshire in 3 days and then the next year came back to complete the tough 200 mile Lón Las Cymru route from north to south Wales over some lumpy terrain, this time over 4 days.