Italy
New for the 2019 season, I'll be taking a group to the Italian and Swiss Alps to take on the likes of the mighty Stelvio. Given the level of chatter about Italy amongst groups this season, this is likely to be the first of many Italian weekends.
The plan is to fly in to Switzerland and then transfer to the Swiss side of the mountains on day 1 to climb up and over to Bormio on day one. Days two and three allow the opportunity to tackle the great climbs of the region: the Stelvio, the Mortirolo and the Gavia. Day four is the return to Switzerland and an evening flight home.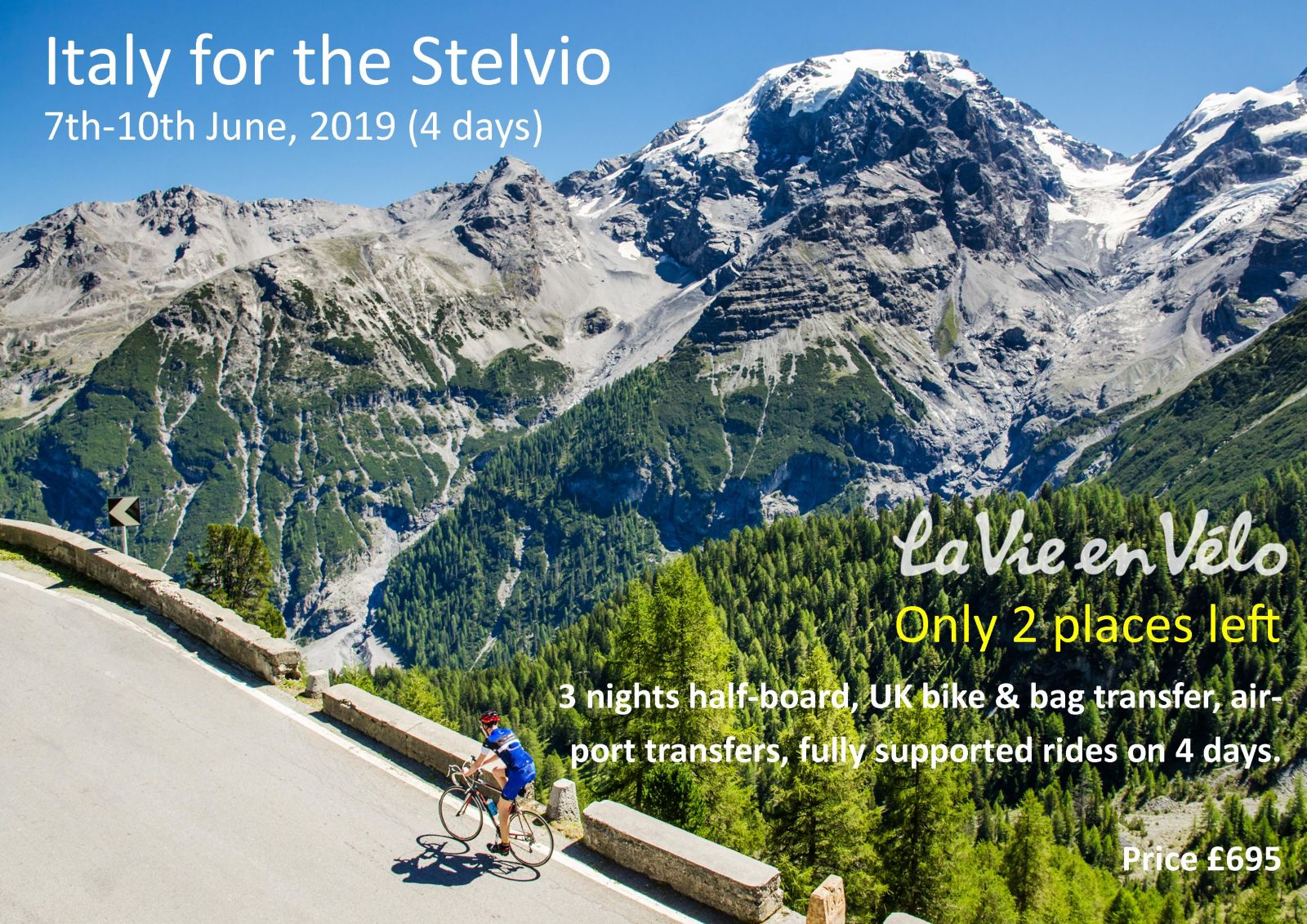 Much more to follow with regards to Italy, but if you'd like to chat about a trip then just get in touch on 07984 065329 or email me on angus@lavieenvelo.com.