Italy
We have 3 last-minute spaces for a trip to Bormio to do the iconic climbs of the Giro such as the wonderful Stelvio, Gavia & fearsome Mortirolo.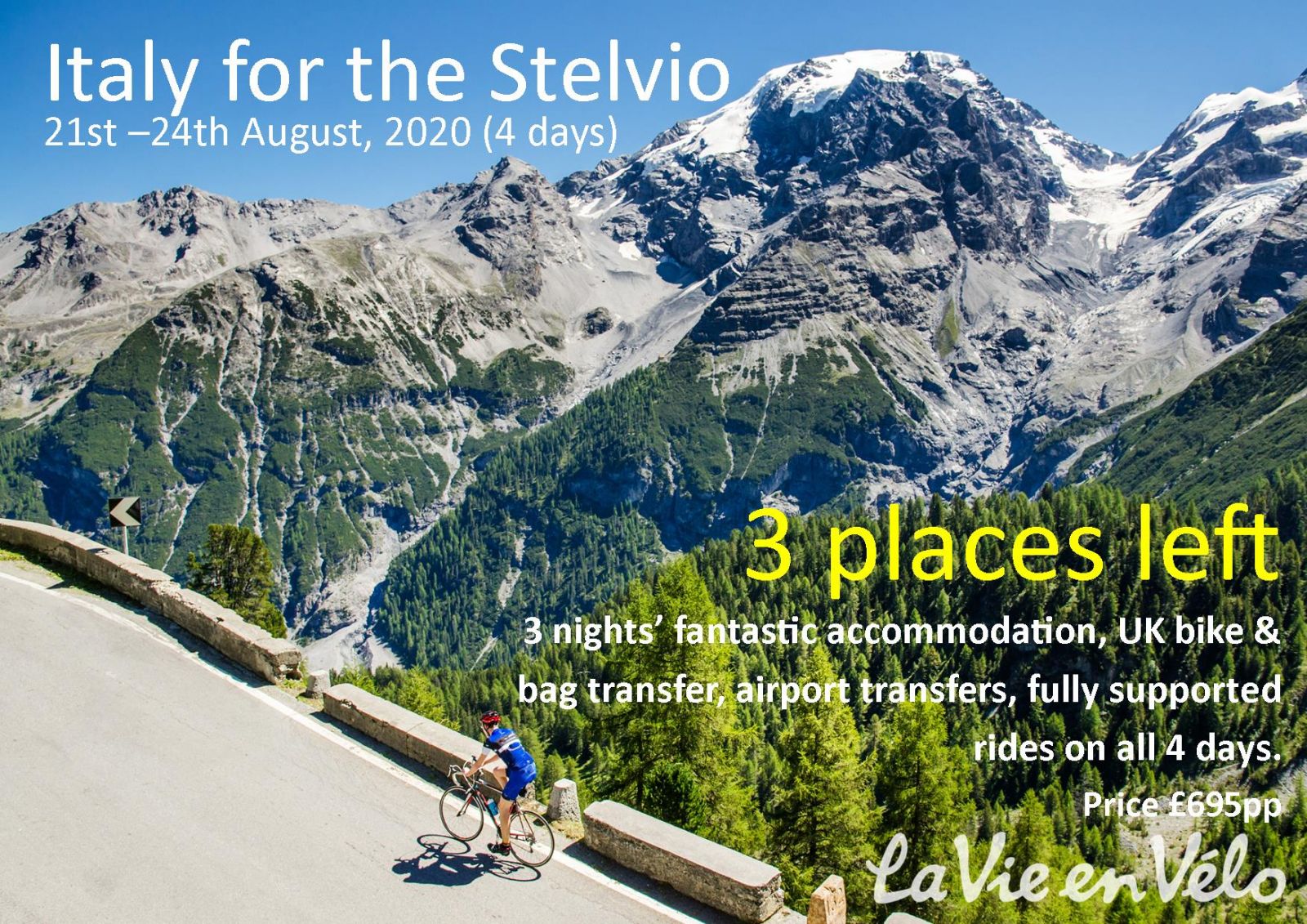 In 2019, we ran our first trip to Italy. Staying at a great hotel in Bormio, with extensive cycling facilities and services, we rode from the door to take on the iconic Stelvio, the mighty Gavia and the ferocious Mortirolo, and few other lesser-known gems.
In 2020, we'll be back with another group doing another 4-day weekend. Flying in to Switzerland, the group will ride into Italy over the jaw-dropping Bernina Pass. Then two big day rides would, weather-permitting, include a Stelvio day (with the opportunity to do both sides) and a Mortirolo-Gavia day. If you have anything left for day 4 there is the shorter but sharp and spectacular ride up the hairpins to the lake at Cancano, before an afternoon transfer back to Switzerland and your flight home.
Obviously, this 4 day model can be extended accordingly as a custom trip to include extra days or we can go to other locations, or different accommodation.
If you'd like to do something similar then an indicative price is £695 for 4 ride days, staying in an outstandingly super-cyclist-friendly hotel (think amazing lock-up, cleaning and maintenance facilities, spa, pool, next day laundry, packed lunch); UK-Italy bike and baggage transfers, European airport transfers.