Introducing La Vie en Vélo
La Vie en Vélo was established by Angus Parker in 2015 to take cyclists to ride their bikes in beautiful places.
Such places include to Mont Ventoux, the Alps, Pyrenees, the Dordogne, Flanders , Normandy, the Ardennes, WW1 and WW2 Battlefields of northern France, or Spain, Italy, Switzerland (new in 2019), and of course, the UK, but this isn't an exhaustive list, every year groups come to me with new ideas for cycling in beautiful places.
In 2018, I took over 150 riders of all types on 19 separate trips to all parts of Europe.

I also support group trips to great events like European sportives and the big pro' races. I also plan a handful of 'open trips' to which individuals can sign up to, but primarily I support group's own custom trip ideas to all those wonderful locations, including many big challenges and charity rides, such as London-Paris or London-Amsterdam rides.
Your bikes don't fly
One of the greatest problems that cyclists associate with going abroad is the cost and hassle of getting their bikes to warmer climes. So, for La Vie en Vélo trips I propose that I pick it and your bags up and take them there for you. No tickets needed, no airport terminals, no bike bags, no extra fees, no parking, no taxis. Just let me do it for you for included in one nice, low price.
I have a nice, comfortable, clean 9-seater VW Transporter for you to ride in through the fabulous European landscape, and a custom-fitted trailer to transport your bikes safely. For nearer locations I can load you with your bikes and your bags in the UK and you just get out and ride further south, or for more distant locations I can take and meet you from the airport with your gear all ready to ride.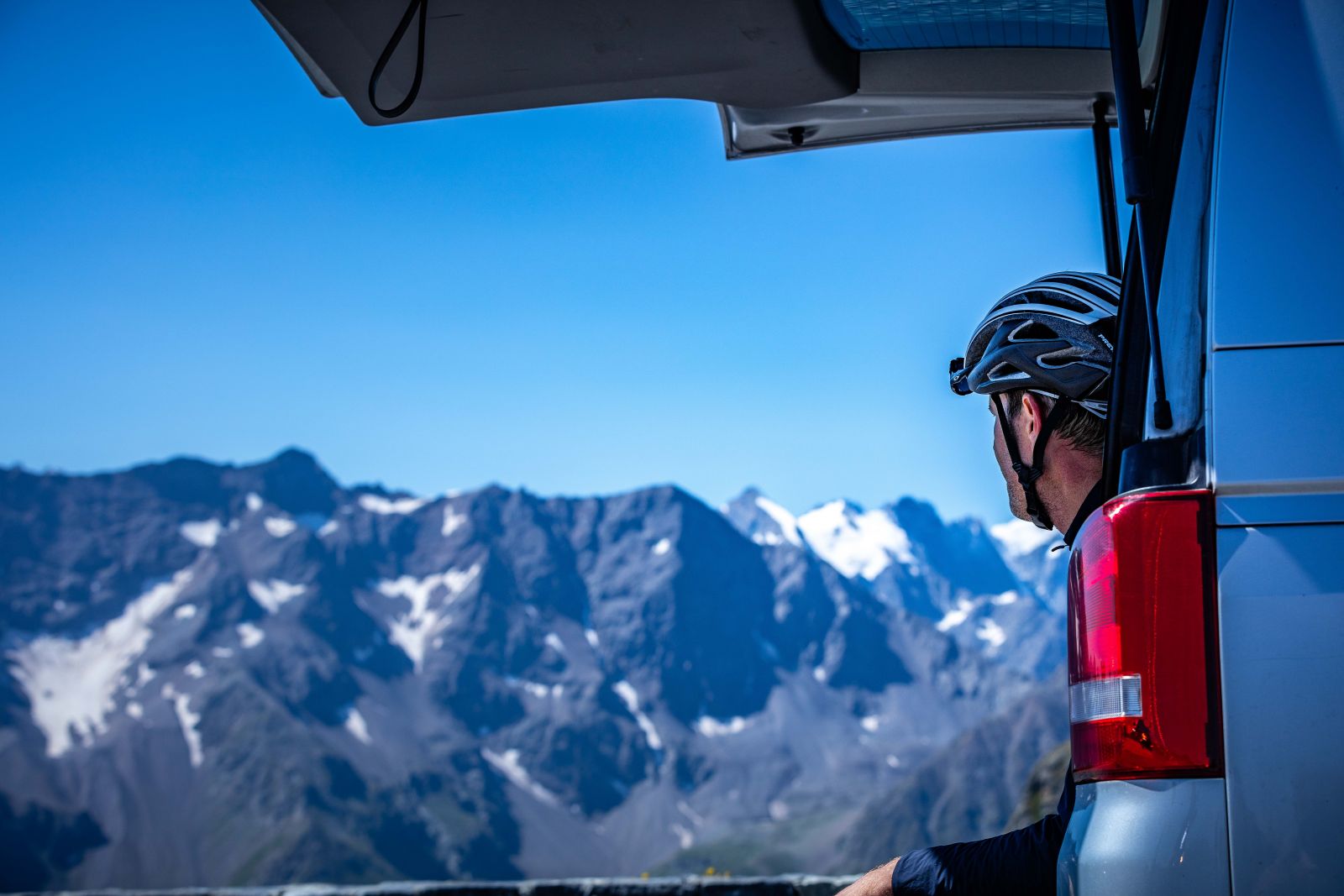 I'll ferry you around and help you to plan your day to suit whatever type of cycling you fancy, even if it's none at all. I work very hard to remind you that you are on holiday! Wherever you choose to come to, I will source and reserve tables in great places to eat or just drink a coffee.
Custom trips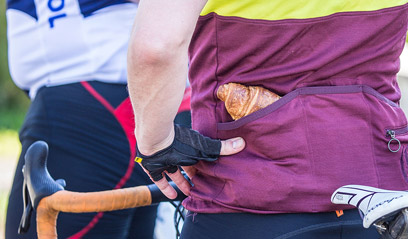 The majority of my trips are your custom or bespoke trip. Maybe you are planning a long-distance ride and require logistical support, or maybe you'd like to go and see some pro-cycling on the continent and combine it with some riding, or do one of those brilliant French sportives. Maybe you'd like to head north or west into the UK rather than south to the continent. I'd be more than happy to help. Other ideas and an idea of costs are on our Custom Trip page.
I'm dedicating a lot of energy to establish contacts with clubs and groups of cyclists to help them tailor trips to suit their needs. If you have an idea, then please get in touch. I'd love to hear it and hopefully we can build something fantastic together.
Outstanding cycling at Outstanding prices
I strongly believe that the key to success will be a commitment to customer service and developing long-term relationships with clubs and groups of cyclists. I think that most trips are too expensive and that I can still provide an outstanding trip for much less than most of the others. I try and maintain a small, nimble business with very low overheads.
My prices for next season are now published, and I'm sure that once you try what I have to offer you'll understand why around 80% of my trips lead to a rebooking.
I know that La Vie en Vélo's survival rests on your great reviews.