Open trips
While the majority of my trips each year are custom trips for private groups, I also run a few 'open' trips. These are for solo travellers, couples or small groups who I help to assemble into groups of around 8 people, or they are trips that smaller groups have come up with and are looking for people to join them to make up the numbers.
I tend to run them to the most popular destinations like Mont Ventoux (Spring & Autumn) and the Alps or Pyrenees (Summer), but if you'd like to go somewhere else and you'd like me to help you to assemble a group large enough to make the trip cost effective for you then just let me know. Lots of these trips start with a proposal from an individual or small groups who'd just like my help in filling a cost-effective group.
Below are the current trips that have spaces.
Open Trips for 2020:
Girona
There are 8 places for the Spring trip to Girona. Details on the Girona page.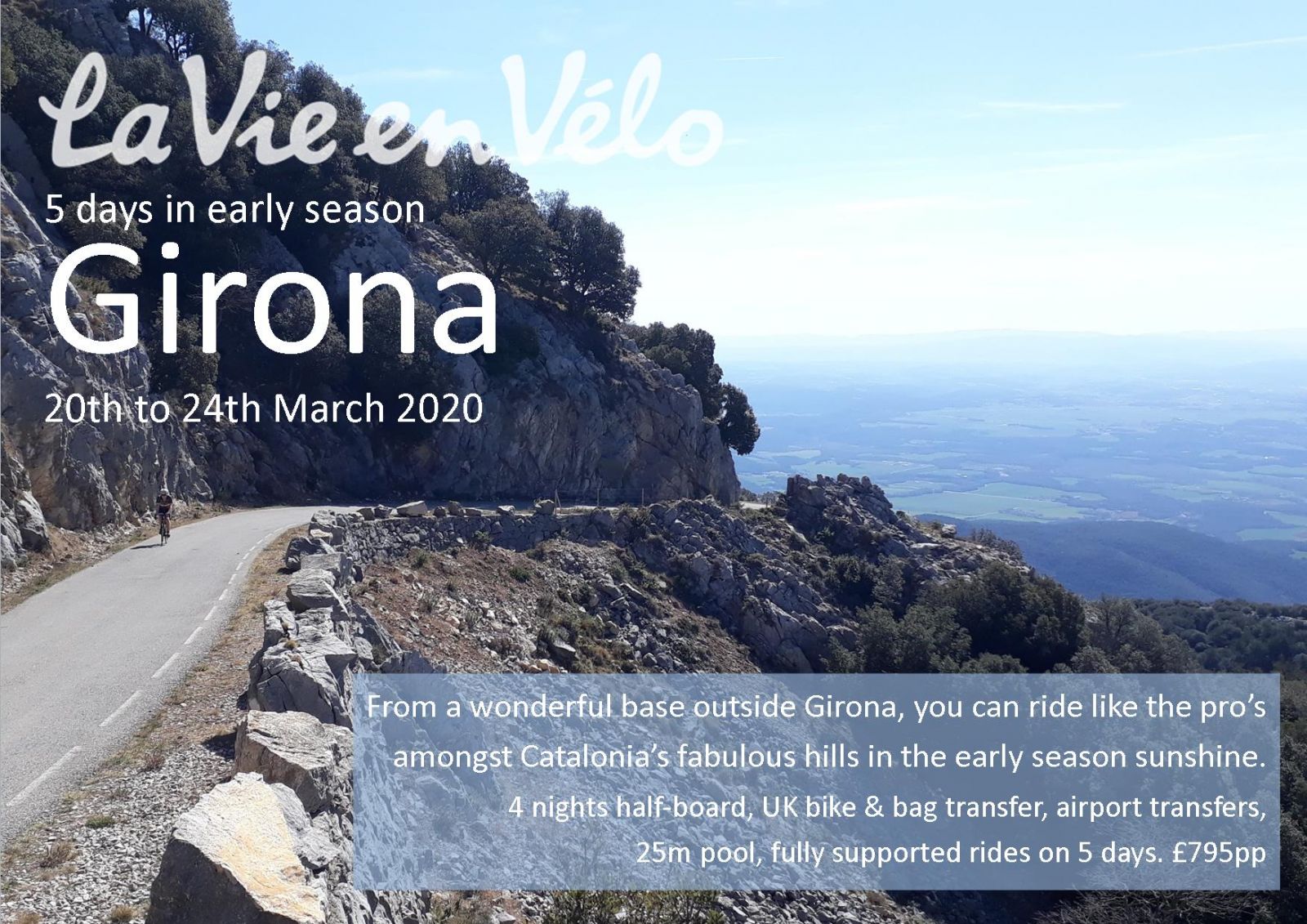 Tour of Flanders
There are 2 places currently available to fill a group going to the Tour of Flanders to watch the race and ride the sportive on a 3 day trip. Details are on the sportive page.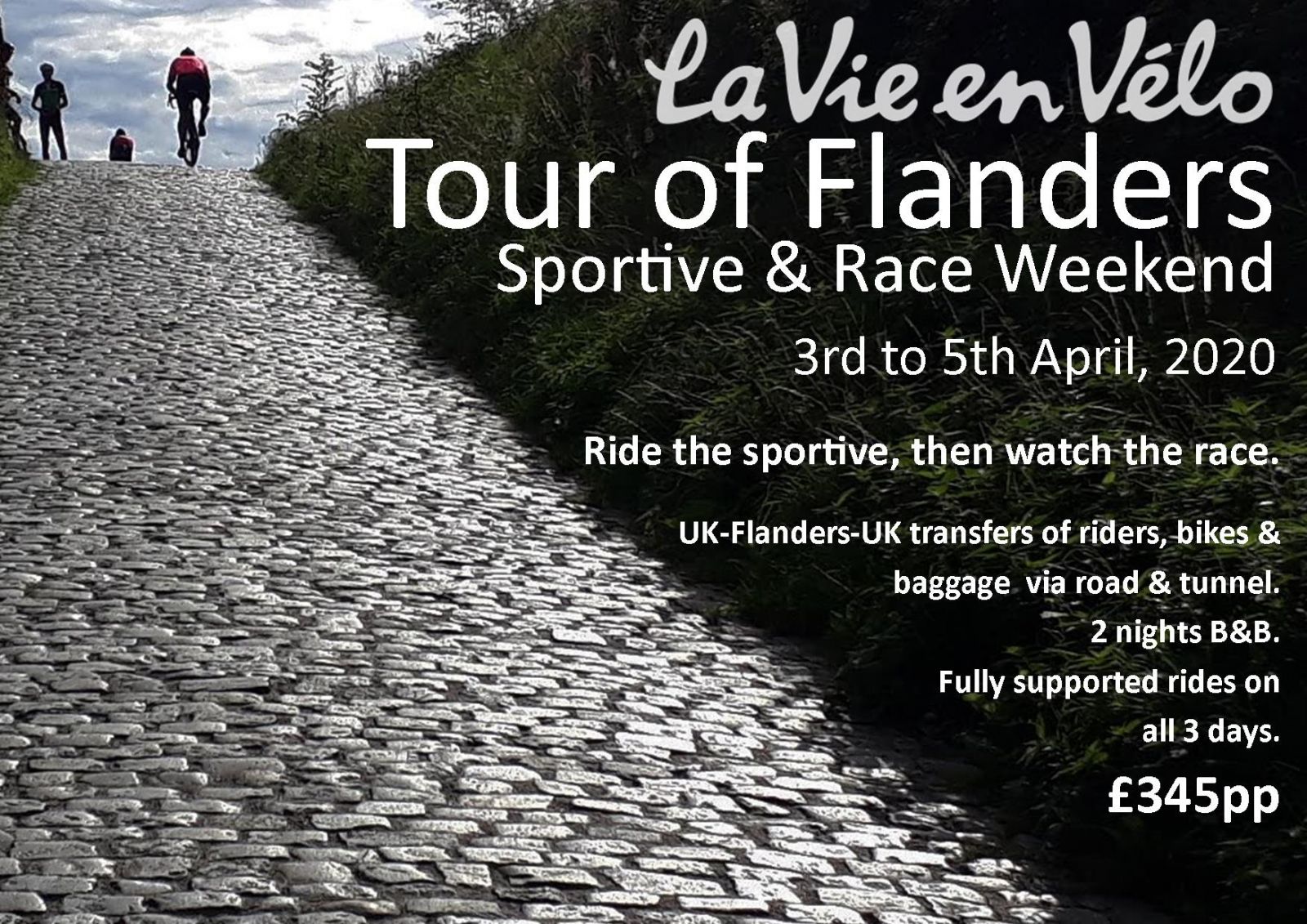 Paris-Roubaix
There are also 2 spaces for a Paris-Roubaix 3 day weekend. Again details on the sportive page.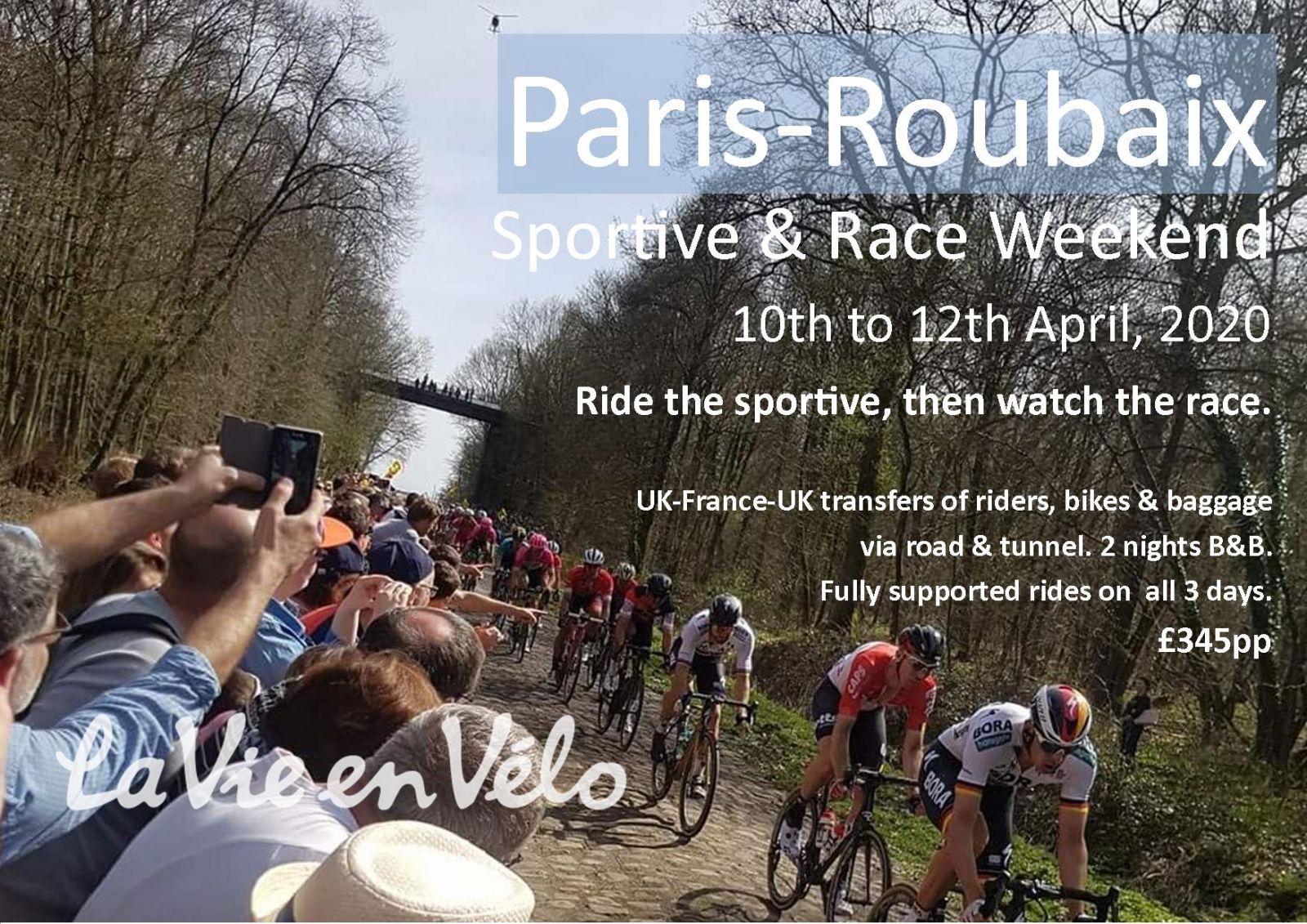 Have a look at my calendar page for all current trips planned.