Open trips
While the majority of my trips each year are custom trips for private groups, I also run a few 'open' trips. These are for solo travellers, couples or small groups who I help to assemble into groups of around 8 people, or they are trips that smaller groups have come up with and are looking for people to join them to make up the numbers.
I tend to run them to the most popular destinations like Mont Ventoux (Spring & Autumn) and the Alps or Pyrenees (Summer), but if you'd like to go somewhere else and you'd like me to help you to assemble a group large enough to make the trip cost effective for you then just let me know. Lots of these trips start with a proposal from an individual or small groups who'd just like my help in filling a cost-effective group.
Below are the current trips that have spaces.
Open Trips for 2019:
Girona five days in springtime
7th to 11th March.
A five day trip to get the season off to a flying start. 5 days staying outside the wonderful medieval city in the beautiful hills of the Garrotxa region and the sinuous Costa Brava coastal road. You can ride on all five days and will get the chance to climb the famous climbs of the Rocacorba, Els Angels and Mare del Mont de Deu.
Tour of Flanders sportive & race weekend
5th to 7th April.
A 3 day trip with a chance to ride the great cobbled sportive and then watch the pro's do the same course the next day. £345 includes transport from and to the UK with bikes and baggage.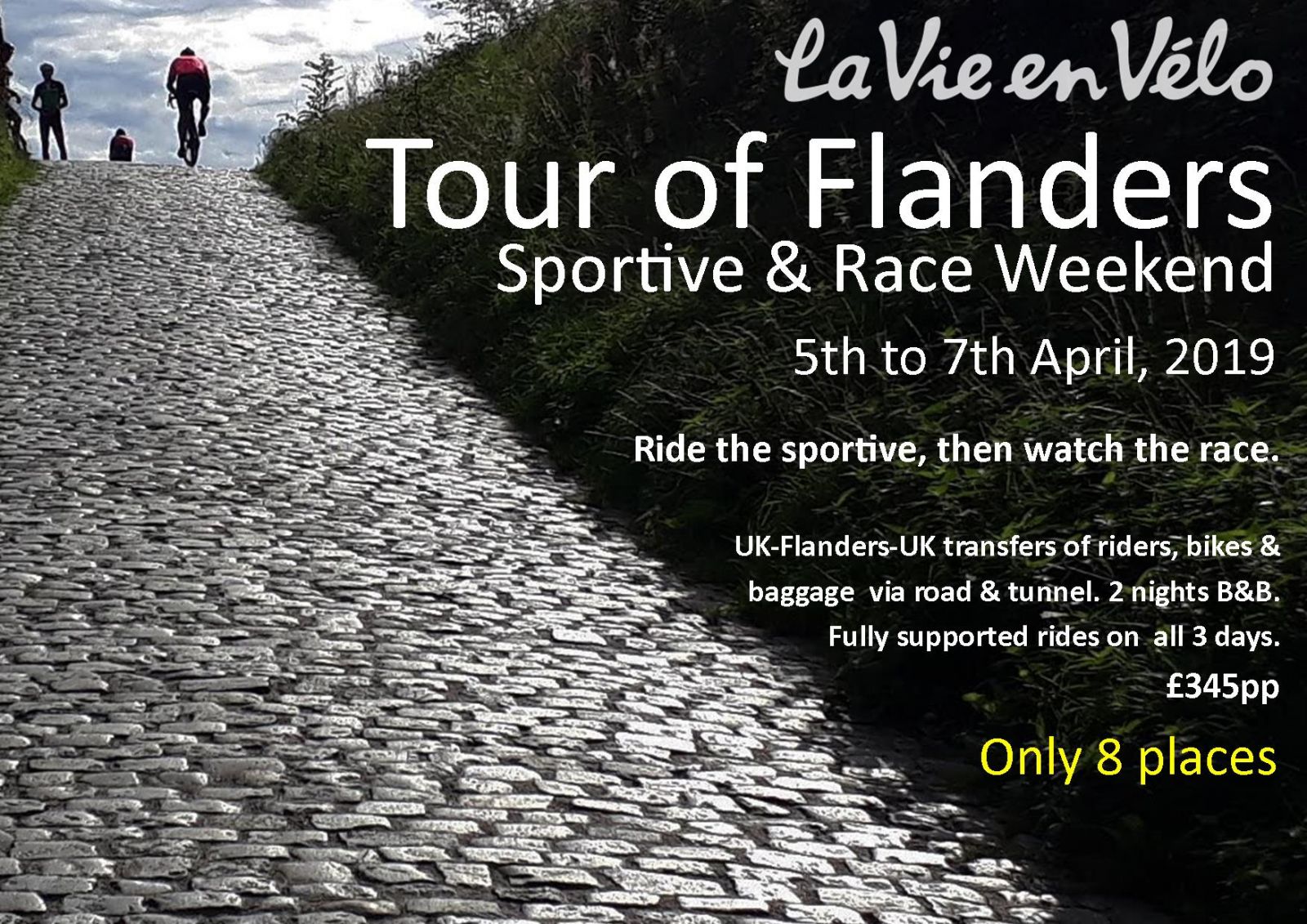 Alps 6 days riding the classic Tour climbs
20th to 25th June
Bourg St Maurice for climbs such as the Iseran, the Cormet de Roselend, next year's entire Étape du Tour route, plus loads of other big Tour climbs.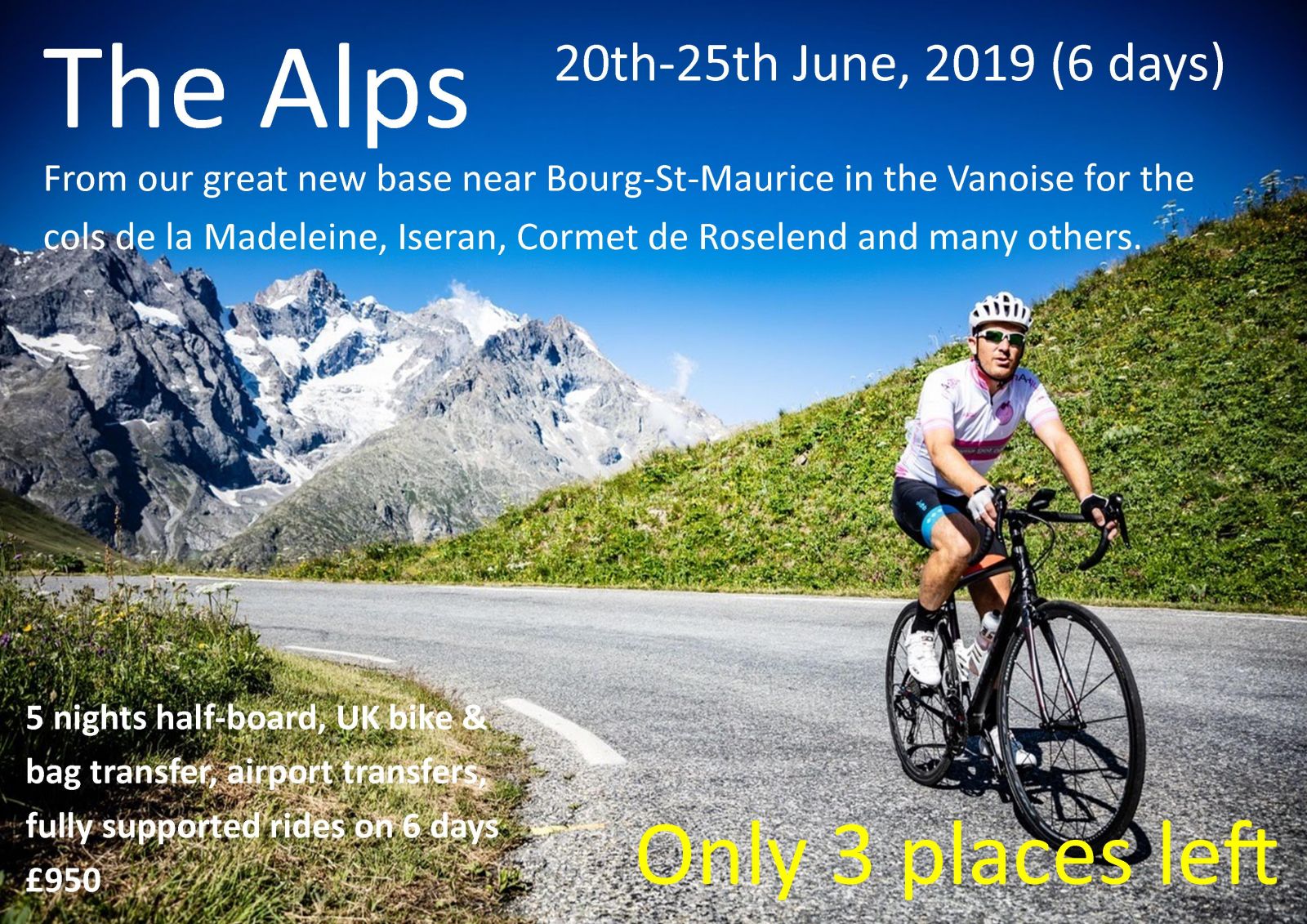 Have a look at my calendar page for all current trips planned.