Charity rides
The summer of 2018 saw our biggest charity ride yet. I assisted a team of ten riders from a couple of London asset management firms undertake a major fundraising, 5-day ride from Biarritz to Barcelona on behalf of the Oscar Foundation.
From the outset, we worked together to come up with an original idea with an element of real challenge. So, a 600km trip with 13,000m of ascent over five days with a day at each end for acclimatisation and celebration and allowing the group to meet up with partners and stay on in Barcelona at the end of the trip. At the group's request, I recruited extra mechanical expertise in the form of Keith Spencer from Herbert's Cycles who was on-hand for specialist skills and advice in all matters technical and frequently to just lend a non-expert hand filling bidons and providing enthusiastic encouragement.
This is Jordy and Russell making their way up a snowy Tourmalet, the highest point of their adventure!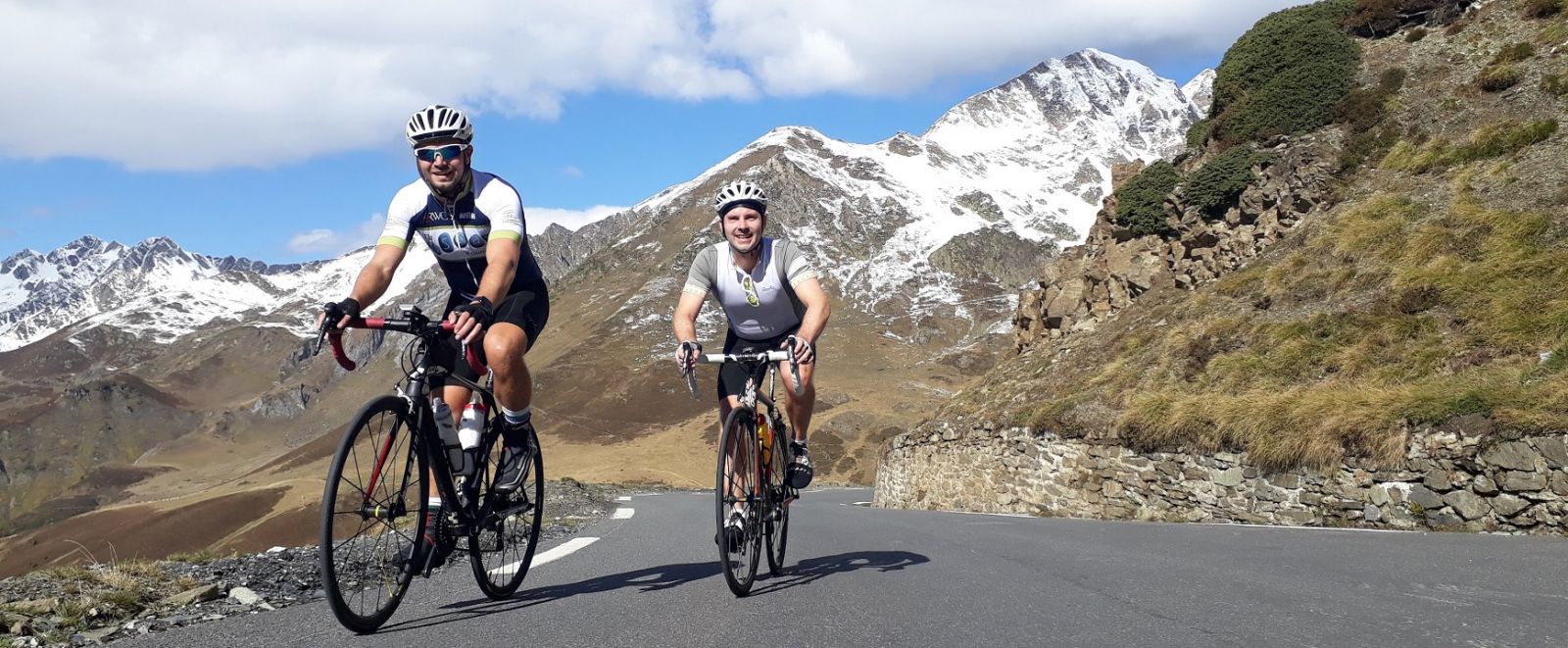 In 2017, I helped another London-based banking firm undertake a 48hr London-Paris dash. The group of eleven riders took the well-worn Avenue Verte route with its wonderful off-road cycleway out of Dieppe, and then caught a late Eurostar home to be back in London the evening after the day of departure. In 2019, they are going to undertake a London-Amsterdam with me, but this time over a more leisurely 96 hours!
If you'd like to discuss ideas then just get in touch. I'd love to help.