London to Amsterdam

I can help to coordinate and support your London to Amsterdam trip, whether for a private, corporate or charity group. I can tailor it completely to suit your group's needs, whether you want to do a short, super-intensive 24hr challenge or take it easy and see the sights over 4 or even 5 days.
In 2017, I helped one group to do the short sharp 24hr option (starting at Canterbury) and another to do it the more relaxing way, over 4 days staying in Bruges, Delft and a last night and an extra day in Amsterdam.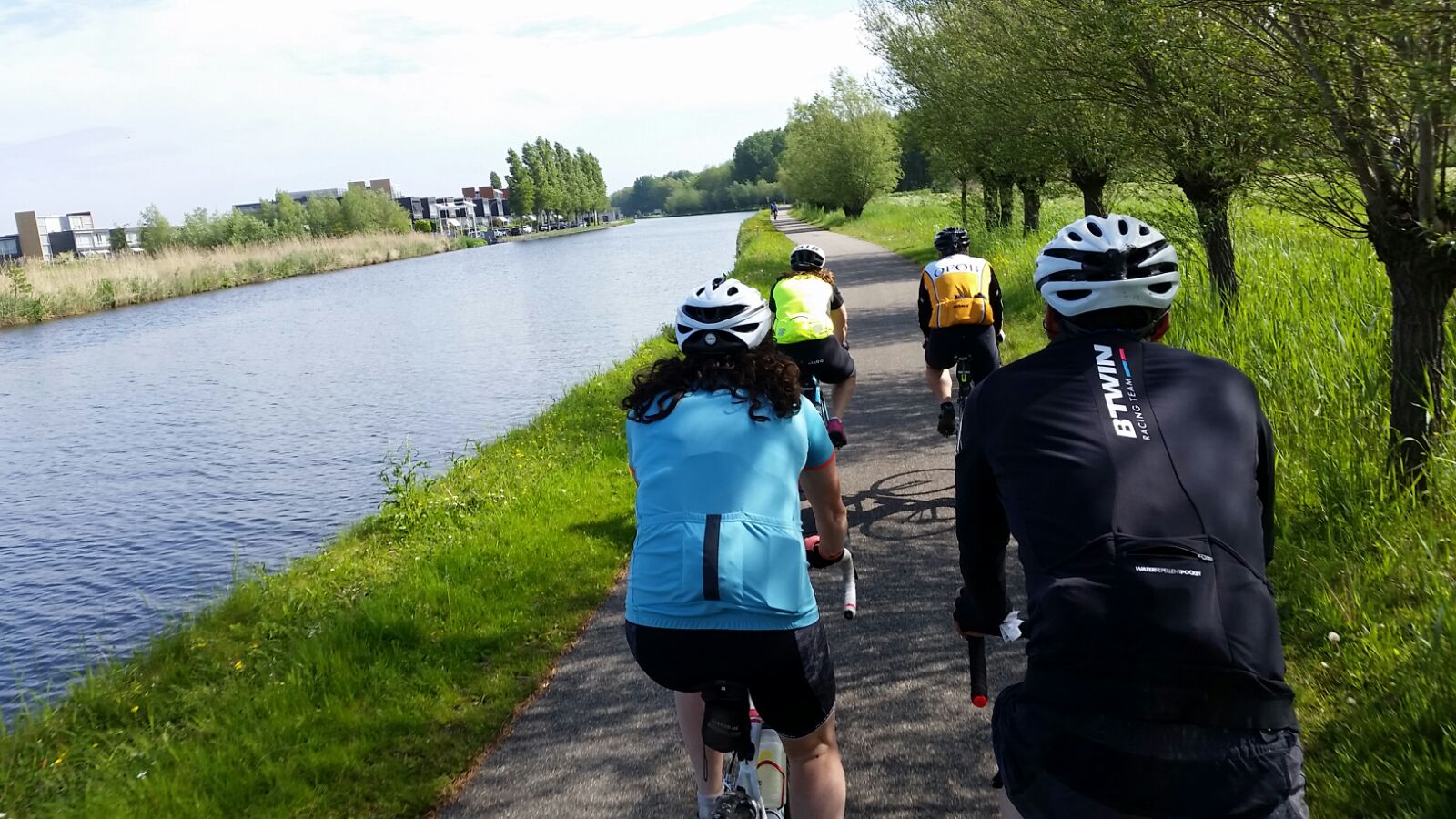 I can support your bike ride and ease what can be a complicated trip back.
Have a look at mycalendar page for my availability.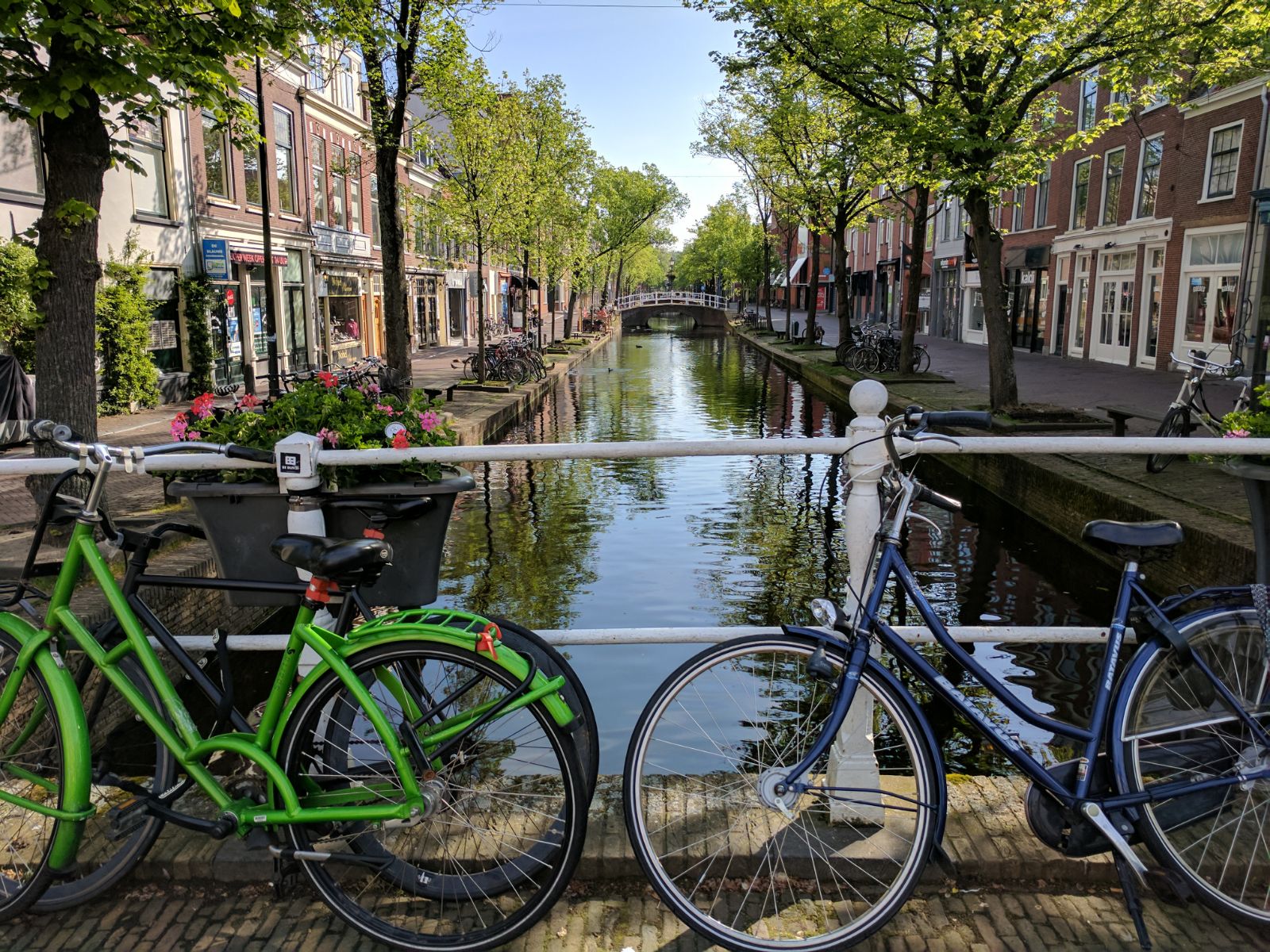 An indicative 4 day itinerary might look like this:
Day 1: London - Dover
Use National cycle route 1 to get from the Smoke to the boat via the quiet paths of the capital and Kent's sleepy lanes. (130km/80mi)
Day 2: Dunkirk – Bruges
Follow sleepy canal paths and lanes of northern France and Flanders to medieval Bruges and its dark beer cellars. (95/km60mi)
Day 3: Bruges – Delft
Across one of the engineering wonders of the world, the Rhine Deltawerks and the cycle ferry and on into Holland to beautiful Delft. Just pray for a north-easterly! (145km/90mi)
Day 4: Delft - Amsterdam
The last day threads a short intricate route through the parks and waterways on wonderful cycle paths into the city. (80km/50mi)
There are, of course, many other ways to slice this particularly tasty cake!
Cost:
This sort of trip is best priced as a custom trip depending on what you'd like but an indicative price for a 3-day weekend in 2019, based on a group of 8 people (see note below for other group sizes), would be £395pp. A 4-day weekend would be £495.
Price includes ferry and Eurotunnel fare, accommodation based on shared twin/double rooms on a B&B basis in 3* hotels, full support from fully-equipped vehicle, return transfer to London.
For up-to-date prices see here.
Options:
Go faster – the London-Amsterdam can be completed as a tough 24hr event – this is not for the inexperienced cyclists. 385km / 300mi in 24 hours and sleeping just a couple of hours on the ferry!
Go slower – add another day to make it a 5-day adventure more suitable to beginners and those wanting to take their time. Or take even longer and make a week of it!
Go shorter - start at Canterbury to avoid 90km/60mi from London, or from Calais to avoid the whole UK leg.
Go smoother – there are route variants on quiet roads which avoid parts of the route less suited to faster-moving road bike tyres.
Go luxury – Upgrade your accommodation according to taste & budget. We have lots of lovely suggestions.
Go Eurostar – rather than travel back in our nice 9-seater you might like to catch the train while we drive your bikes and bags back for a London drop-off the next day.
Go home tomorrow – add an extra night in Amsterdam to celebrate and go home the next day.
Go bigger or smaller – 8 is our usual group size but we can support smaller or larger groups.
Go all-inclusive – accommodation is booked on a bed and breakfast but we can sort out your lunch and supper too.
(prices on request)