Flanders, the Ardennes and North-Eastern France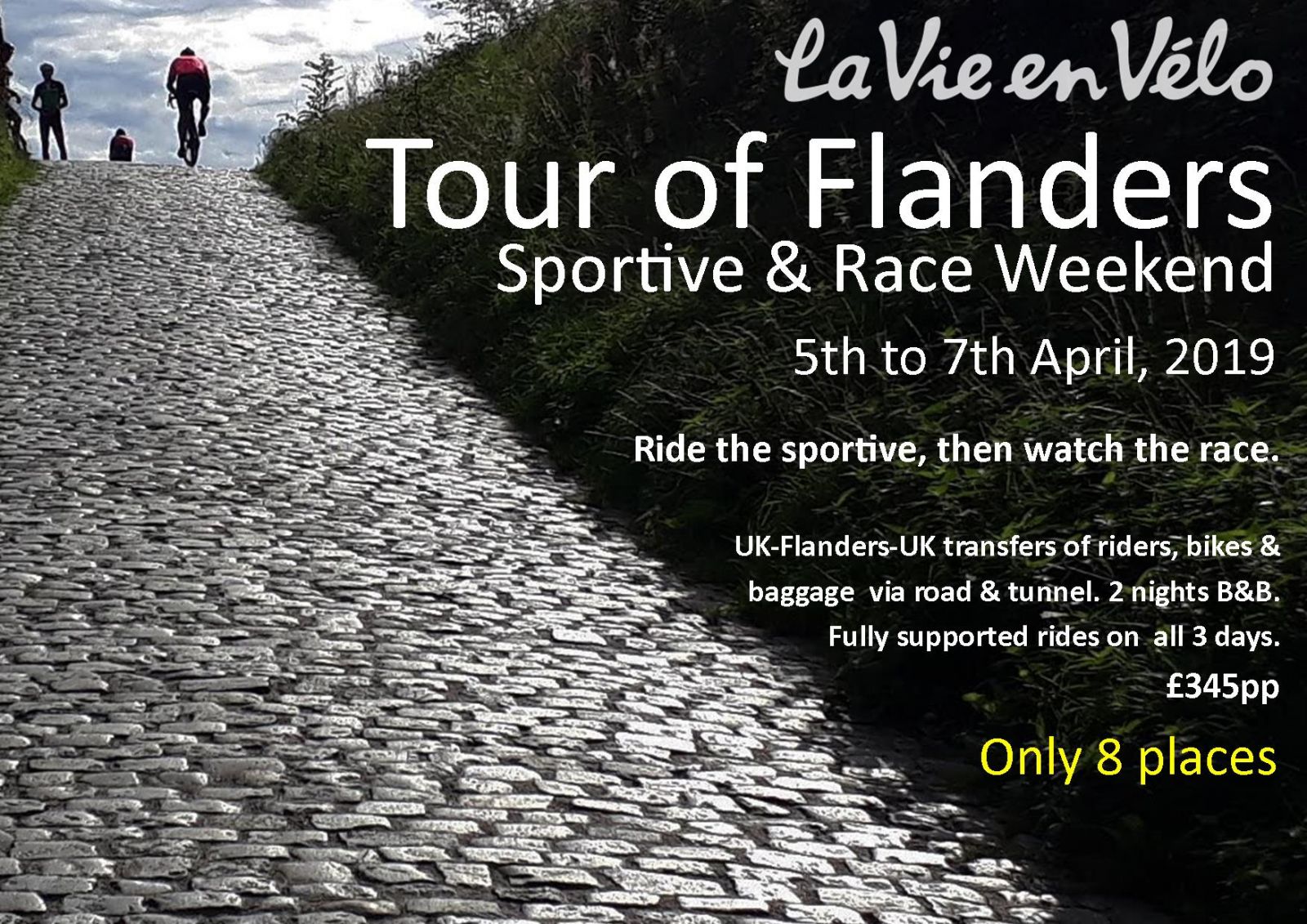 We just love cycling and taking trips to this part of the world. Cycling is sacrosanct here and the infrastructure is in place to prove it. Whether it is to see one of the Spring Classics or ride one of the great sportives in the region, or just to make up your own custom weekend.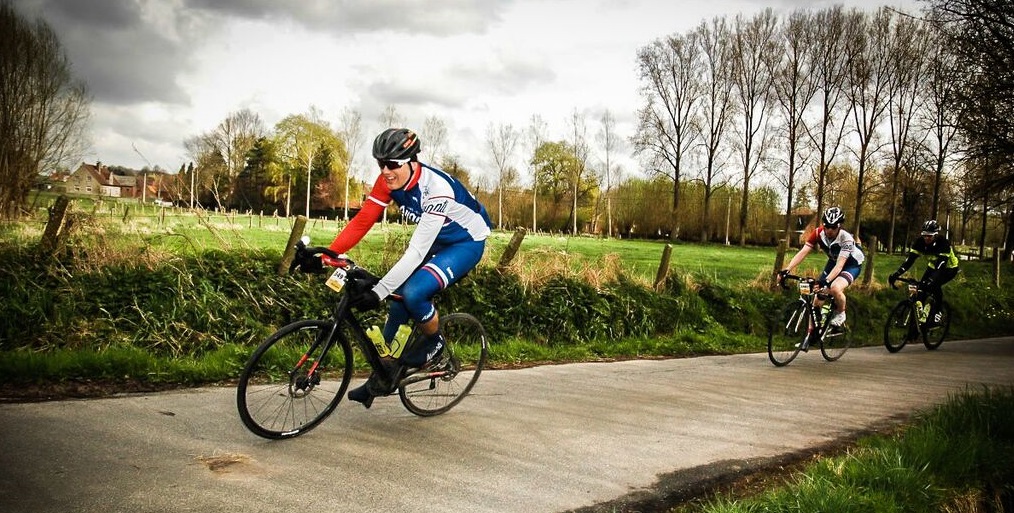 The riding is just fantastic. You're either on quite canalside lanes, or dedicated cycle routes, or in towns you'll have your own protected and prioritisd cycle lanes. The towns, such as Bruges are almost always lovely and well-supplied with cafés serving frites, good coffee or great beer!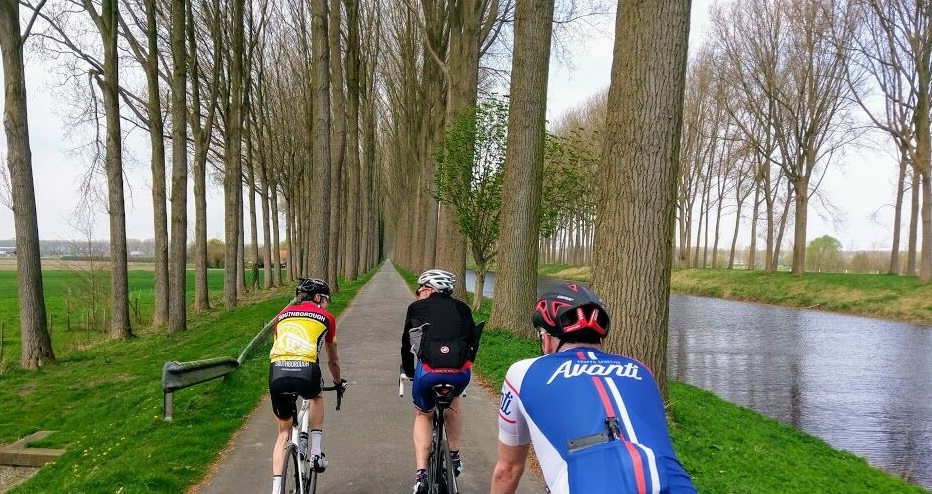 Northern France
It's fantastic to have the culture and landscape of northern France right on our doorstep and short weekends in the region are becoming very popular. There is great cycling to be had amongst the historic sites and trips to and around WWI and WWII sites are all very feasible, from the D-Day beaches in the west to Vimy Ridge in the east. Much of the time we can start or end the rides directly from or in Calais, which means that catering for larger groups of up to 14 is very feasible, and even larger groups with some further logistics.
Rides to the battlefields or commemorative rides can easily be created for you as day trips or multi-day rides. We can take you and your friends or help you to assemble a group from our hundreds of social media followers. The Armistice Centenary ride described below was full within 5 days of it being suggested on our Facebook page.
The Armistice Centenary Ride 1918-2018, 10th-11th November 2018
The ride: To commemorate the centenary of the signing of the Armistice on the weekend of Sunday 11th November 2018 we have planned an open 2-day ride for 14 riders. Once disembarked in Calais we can mount up and start the day 1 ride from Calais to lovely Arras. The next day we'll head for Compiegne which was where the Armistice was signed in a train carriage parked in the woods. The carriage remains and it, together with a memorial site, will serve as a fantastic ride's end 100 years to the day after the event. We hope to find a suitable place to observe a moment's reflection en route.
The practicalities: We'll start by meeting at a suitable parking place near the ferry port in Dover where the riders can load their bikes and bags on board our vehicles. They'll then cross the channel as foot passengers on the ferry. Once in Arras we will be staying in a nice central hotel in the city, and riders are free to explore and I will book a table for as many people as would like to join in a group supper.
The route: approximately 140km / 70 miles on each of the two days. A gpx file will be provided prior to the event so a functioning navigational device is strongly advised, or at the very least riding with someone else who has one, but in this regard the more the merrier is very much the idea. A support vehicle will follow the groups and be on call throughout the ride.
Ride speeds: The idea with using a gpx-based navigational device is that this gives riders as much as autonomy as possible, with the added back up of the support vehicle. It's envisaged that there will be at least 2 ride groups, a 'fast' and a 'slow' group, if you like. But riders are free to take the ride at their own speed. We simply advise that the better your navigation, the more autonomous you can be. A written route description will also be available. They are also free to ride their own route, of course, although we can't be everywhere to support everyone all the time!
This ride is now full but can easily be recreated on other weekends for other groups. Please get in touch if you would like to do this ride with us, either with your own group or with our help in putting a viable group together.