The Cantal
Visited by the Tour de France in 2016 and 2017, the beautiful and untrammelled mountains of the Cantal offer ascents of high mountain passes to 1700m and fabulous sweeping descents on quiet roads. Situated in the Auvergne region of the Massif Central, the hilly region that covers much of the south of France, 100km on these roads will test the very strongest riders with up to 3000m of climbing.
The last three kilometres alone of the 12.4km climb to the Pas de Peyrol averages 11.5% and has sections of 16%. This is serious climbing country but it's also seriously beautiful and almost entirely overlooked by the cycling community in spite of its serious Tour de France credentials.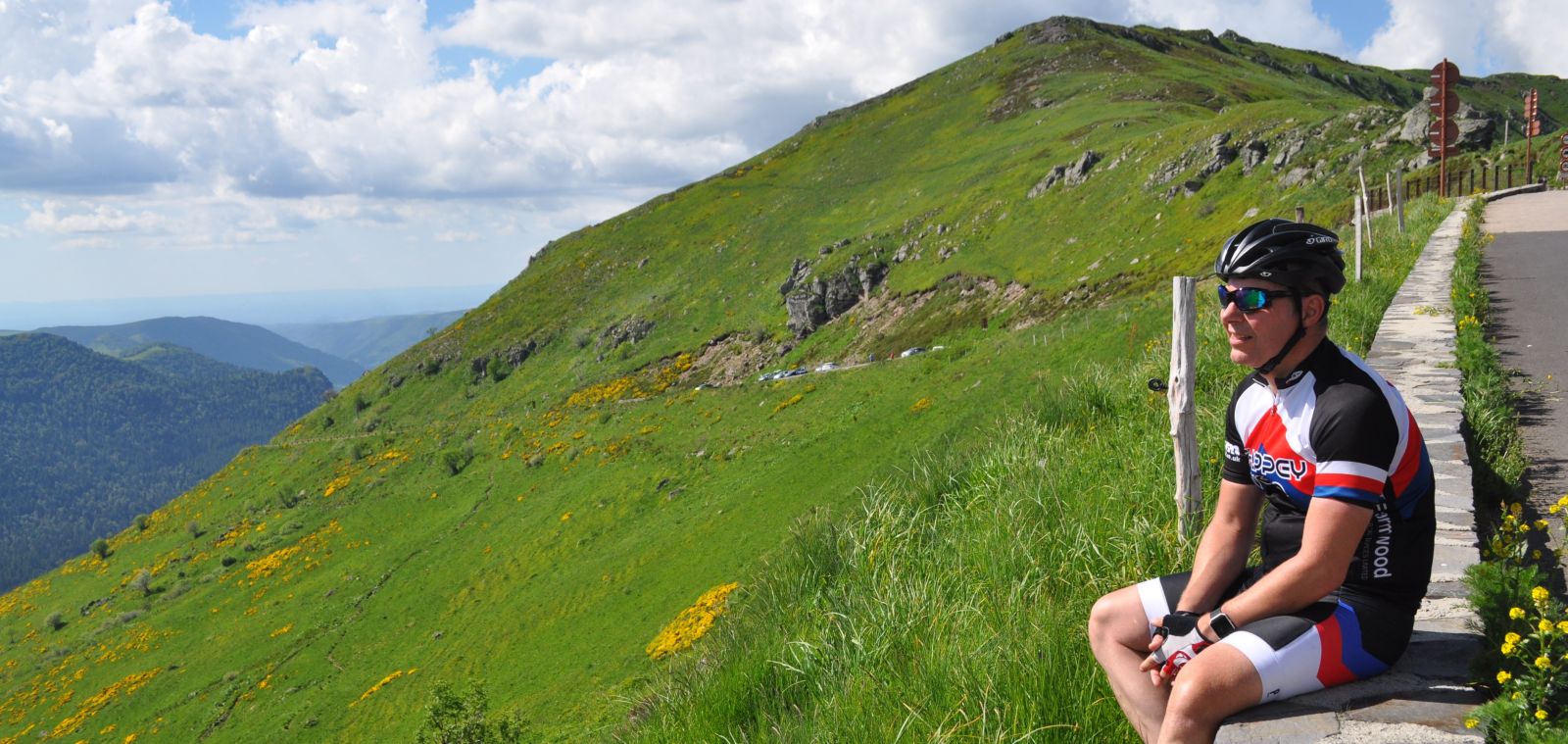 This great video below is from the boys of Sheppey Velo who were my first group to go to the Cantal and it shows the exhilarating descent from the 1589m Pas de Peyrol.
Riders could spend a long weekend or more in the Cantal or combine it with a trip from another part of the Massif Central, maybe to plunge into the magnificent gorges of the Dordogne valley and across the 100m high Barrage de l'Aigle (Eagle Dam), before arriving for lunch or supper in the beautiful, medieval town of Salers.
In this case we would be staying in local accommodation carefully selected for comfort, character, location and charm.
Have a look at my prices page for how to get a price for a custom trip to the wonderful Cantal.