Custom trips
This seems to be our most exciting area of development. Around half of our trips booked for 2017 are of this nature. We are very keen to develop and help you to develop new ideas. We hope that you have a dream trip for which you just need our support. We can be as hands on or hands off as you like We have lots of experience and all the logistical back-up that you might need to turn your idea into a truly unique, dream trip.
We can provide all the logistical support that you need Below are a few case studies of trips that we have done or are in the process of doing with groups. Hopefully, they might give you some ideas.
Costs are listed at the foot of the page.
Case study 1: London-Paris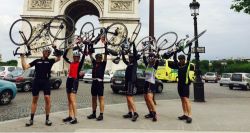 In June 2017, we'll be supporting a group of 16 work colleagues on a fund-raiser as they take on London-Paris. We'll meet them with their baggage in London on a Saturday morning and then they'll set off for Newhaven with us giving full support along the way from the vehicle. In Newhaven, the group will take in appropriate sustenance before catching the midnight ferry which will arrive in Dieppe in the small hours, giving time for a bit of shut-eye. They will then undertake the French leg throughout the day arriving in Paris around early evening, in time for some pics at the Eiffel Tower. Then, while we load up and depart for home with their bikes, they enjoy a nice répas and catch the 9pm Eurostar home to London. We bring their bikes back to them at the office the next day. Because the group are going outward by bike and ferry and return by Eurostar, we can take out two rows of seats in the van and transport all 16 bikes and gear home, while the riders return home with just their hand luggage, full bellies and happy memories.
Case study 2: Canterbury-Amsterdam
Twice in 2017 we'll be turning left at France. The first time we'll be supporting a group of 8 doing it the civilised way. Over 3 days, stopping overnight at beautiful Bruges and elegant Delft before arriving in vibrant Amsterdam, the group will follow canal paths and bike lanes, as well as crossing the amazing Rhine Deltawerks. After a night in Amsterdam and a leisurely morning to recover in civilisation we bring everyone home with their bikes and luggage.
The second time is little more hard-core (not Amsterdam hardcore, of course). Fresh from their previous challenge of London-Paris in 24hrs, these guys are aiming to do Canterbury-Amsterdam also in 24hrs. This involves an evening ride to Dover, a late ferry and a midnight departure from Dunkirk followed by maybe 18hrs of hard graft, albeit on the pan-flat North Sea coastal route. They should arrive in Amsterdam in time for a good meal out and some kip before returning home the next day.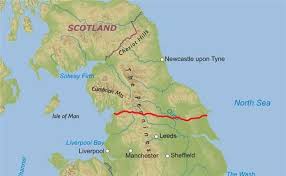 Case study 3: Way of the Roses
We're really excited about this one because for once we head north! A group of 8 from Faversham have commissioned us to support them in their 3-day ride doing the Way of the Roses, coast to coast across Lancashire and Yorkshire. We'll pick them, their bikes and baggage up, take them all up there, and then support and provide baggae transfer while they enjoy themselves.
Case study 4: Alpe d'Huez Triathlon
Taking place over several days in July, this is actually several events, and they are on many triathletes' bucket-lists. We will take bikes and bags down ahead of the group and pick up the triathletes from the airport and arrange their accommodation and then provide full support throughout their 5- or 6-day trip. When they are not competing we can help them get to the right places to train and prepare, as well as take them out to eat.
Case study 5: GS Avanti's Tour of Flanders Trip
In April 2016 we helped GS Avanti CC's annual trip to the Tour of Flanders sportive and race weekend. They had done it before but it was getting bigger and beginning to become a real burden on the organisers. So, they asked if we could taxi 8 of their riders and their bikes from the UK and then to support their riding and watching throughout the rest of the weekend.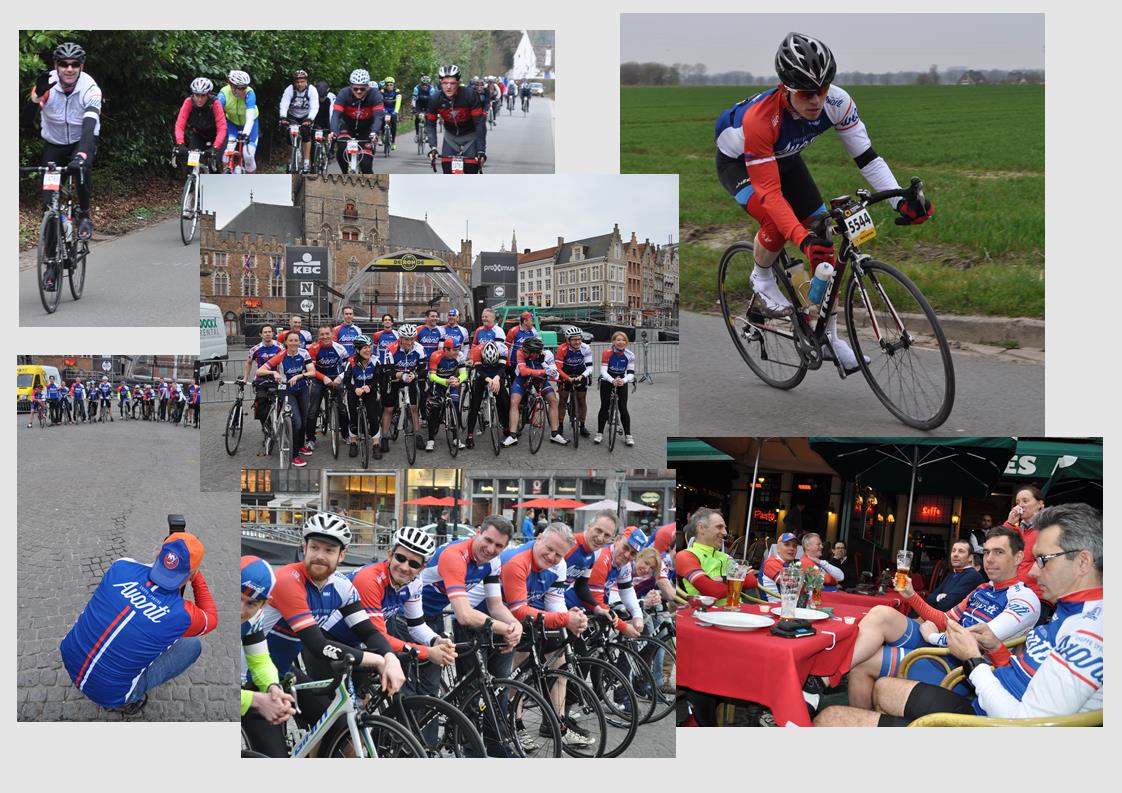 Case Study 6 - Geneva to Venice Haute Route
A group has been in touch recently looking for support for their long-distance trip over the Alps from Geneva to Venice, taking in many of the great Alpine passes. They have asked us to give them a price for taking their bikes down to meet them from their flight in Geneva, then to give full support throughout an 8-10-day trip, before bringing their bikes back from Venice.
Case Study 7 - Billingshurst to Barcelona
Another group has been in touch recently looking for support for their long-distance trip from Billingshurst across France and the Pyrenees to Barcelona. They have asked us to give full support throughout an 8-10-day trip, before bringing their bikes back from Barcelona.
Costs
Prices for custom trips are on request because they are... well... customised!
BUT to give you an idea we simply apply our day rate, currently £400/day, for the duration of the trip, plus expenses. So, to get the maximum value for money the secret is to fill the van & trailer to its capacity of 8 riders and bikes.
For a 3-day long weekend trip like the Flanders trip described above, the costs are likely to total around £1600. So, divided by 8 people in the van would be around £200/person, plus their own expenses for accommodation and food. Probably a total of around £350-400 per person.
For the 10-day Haute Route trip described above, our costs for the van, trailer and driver providing full-support, including getting the bikes back from the trip 10 days would be around £5000, plus their own expenses for accommodation and food. Based on a group of 8 people, probably a total of around £1500 per person for a fully supported 10-day trip, including getting your bikes there and back.