Triathlon trips
We can host your triathlon trips at our own place in the Dordogne or take you to other lovely places and bucket list events, such as the Alpe d'Huez Triathlon. We can arrange a coach to join you for a week-long training camp, or you can just do your own thing while we provide you with all the support you need: transport to/from the UK or airports; full-board accommodation at our 8-bed house or other hotels; running and riding routes, plus full vehicle support, and all the lowdown on great swimming spots.
Alpe d'Huez Triathlon, 2018
Two of our very lovely guests, Amy & Donna, wanted to go and do the bucket list triathlon at Alpe D'Huez in the Alps, but we couldn't assemble a group in time to make it affordable, but they would like to do it so we are planning early to assemble a group for 2018. The event is on many triathletes' bucket list. The week has various events and can be combined with general riding, running or swimming (or just enjoying the Alps in Summer time).

A probable price of £695.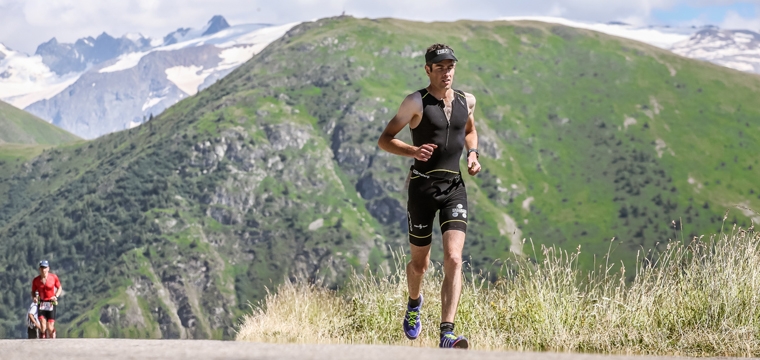 Price includes cost of your bike & bag transfer from UK and back, airport transfers, 5 nights hotel accommodation (B&B), full support throughout. Max group size 8. Does not include race costs or meals other than breakfast.

We can also run other triathlon trips for other groups to wherever you want to go.
We can also run Triathlon Training Camps for interested groups, in association with Tri Mr T's Level 3 BTF coach Matt Tithecott.
Triathlon training camps 2017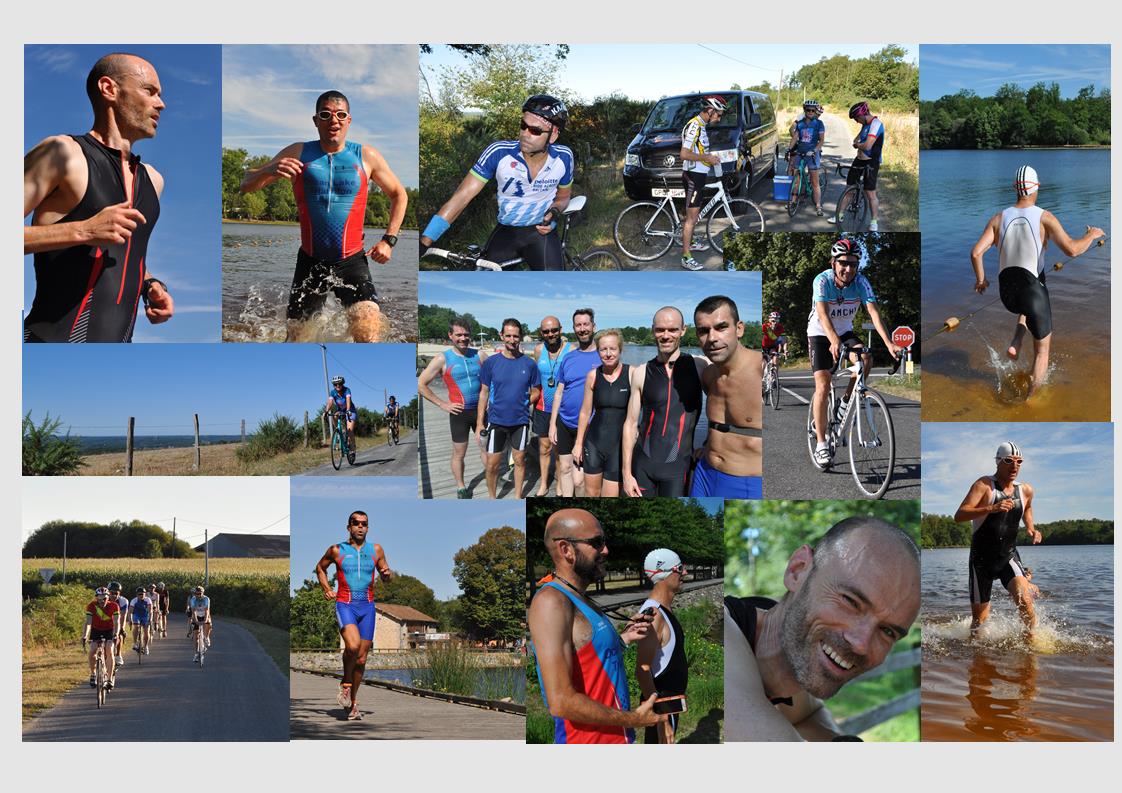 We would like to run our highly successful training camps, coached by Level 3 BTF coach Tri Mr T Coaching. If you are interested please get in touch.
Further details of each are below:
This is what previous guests have said about them:
Paul Fox (Ocean Lake Triathlon club) said:
"Thank you for a fantastic week. Full of good humour, good training and good food"
Andy Green (Ocean Lake Triathlon club) said:
"Thank you for a tremendous week. I certainly learned a lot and very much enjoyed spending time with a great group of people. The relaxed atmosphere you encouraged was a key part of the experience. The perfect location for cyclists of any level - wonderful rolling countryside, smooth roads and minimal traffic makes this setting a cyclist's dream"
Donna Shalders (Maidstone Harriers) said:
"Just wanted to say a huge thank you for the week away. As someone who only knew one person before the trip it was a great opportunity to mix with like-minded people. I loved how the week was put together including all the little details. I thought it was fab! I will definitely be talking to my club about next year."
Senior Training Camp
This popular training camp will be in its third year, but with added training aids so the benefits of the training camp carry on benefiting your training even when you get home. We plan to do this by creating an environment where we can show our athletes exactly what good training habits / techniques look like under the watchful eyes of our Level three coach.
A special addition to this Camp, I will create a 'Training Peaks ' account (www.trainingpeaks.com) for each of Senior athletes, to monitor your pre camp training and how we improve your training habits.
You will also receive our premium training package, which includes;
Run analysis with Coaching points

Swim tech coaching points and drills.

Bike skills sessions; including descending, ascending, group ride skills.

Training Nutrition pre- and post-race.

Race day nutritional strategies.

Stretching & use of foam rollers (each morning)

A 'Moving Forward' training plan / goals. This will include individual training speeds, heart rate, power zones, etc.

1:1 time with coach to complete 'Moving Forward' plan including technical goals.

Tri Mr T / La Vie en Velo T Shirts
We will be based at our own place in the beautiful Dordogne region of France about 45km from Limoges. The package includes all of your accommodation and food, pick up from a Canterbury location where you can safely park your car for the trip, and transportation for yourself and your bike will be in La Vie en Velo's custom-built trailer and air-conditioned VW Transporter. If you would prefer to fly then we can take your bike down ahead of you and meet you at Limoges airport.
One of the main benefits of our camp is the fully inclusive package of food & accommodation. Therefore, giving you more time to 'recover' from your training sessions and relax in your home away from home.
Using a wealth of local knowledge, we are really able to tailor your training week to your training personal needs, not to mention the cafés, brasseries, chateaux, local markets and history to explore.
Price:
£795
Deadline for booking: Winter, 2017/8
Open to any triathlete at any level.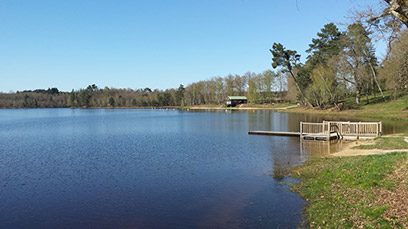 Obviously, we cater for cycling, but the same can be said about the provision for running, with miles of sleepy country lanes and tracks, and there is great open water for swimming within 3km, and several others within 20km.
We welcome triathletes as we do cyclists. We are already being used by one triathlon club as the venue of their oversubscribed training camps.
We are working with Tri Mr T coaching to bring you training camps, but your club can use our facilities with your own coaches or none at all. We are happy to help you plan a training schedule to get the best out of this special landscape.
A typical day might include a 7km run down to and around the lake before coming back to the house for a big breakfast on the patio. After a suitable break the group might head to the lake for a swim session followed either by a picnic lunch by the lake or back at the house.
After another long break and maybe a good snooze in your room or in the garden the group might head out on a group ride of say 30 to 50km. Visitors would of course opt in or out of sessions but there loads of opportunities to really pack in a full training week.