Long weekends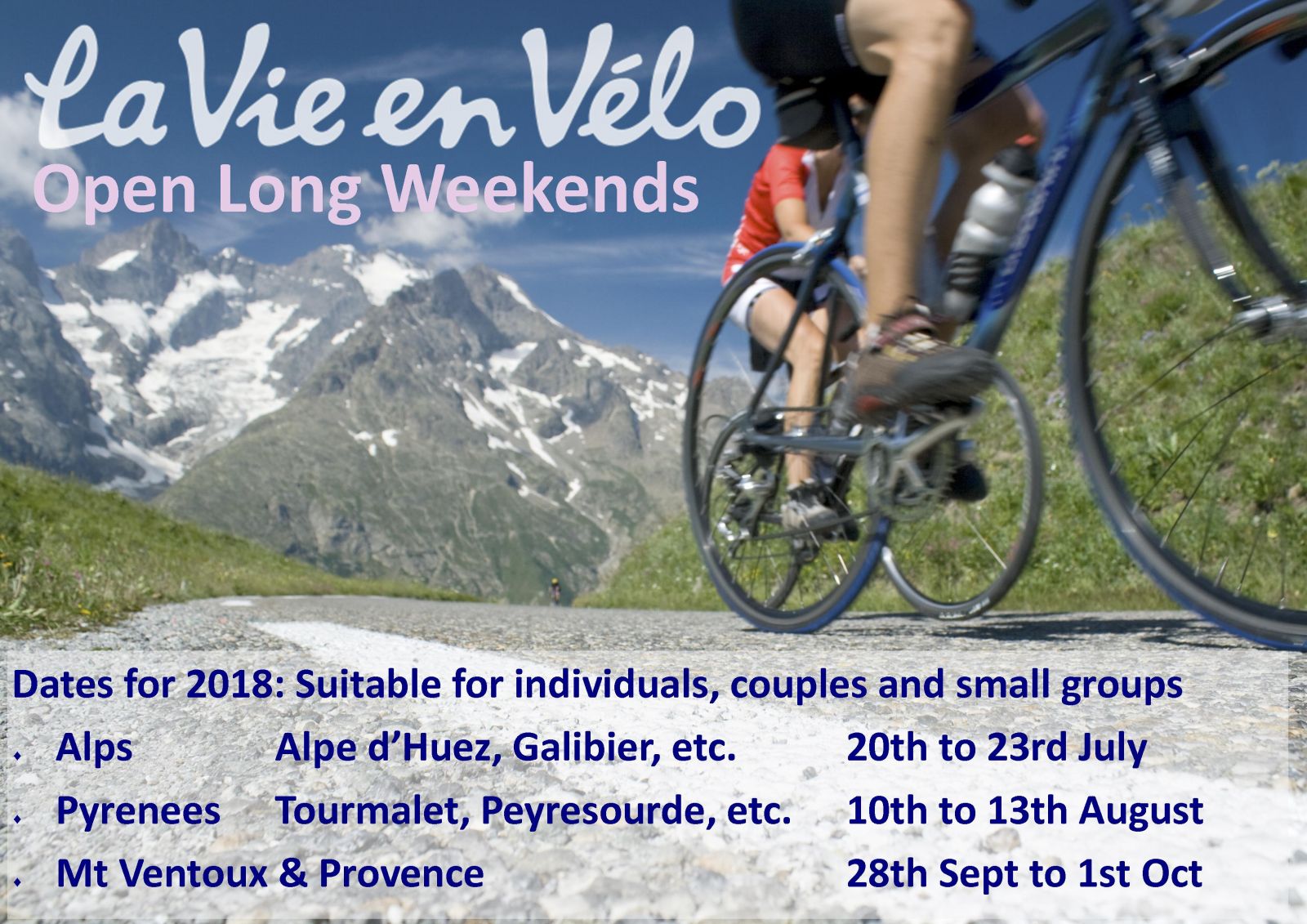 Open Long weekends in 2018 are being run to
They cost £595 which includes us taking your bikes & bags from and back to the UK, 3 nights accommodation in twin rooms (single supplement £100), airport transfers, and full support on all rides.
Our long weekends
Our long weekends have become very popular in just a very short time. We strongly recommend them as they balance up domestic and professional pressures by allowing us to take a day or two off from work, and only a day or two away from home. This can be done with an 'open' group assembled by us from people who aren't making up their own private group of 8, or they can be booked by private groups, like the majority of our trips.
Our most popular model is the 4-day you-fly-but-your-bikes-don't model. For this we collect your bikes and bags from a mutually convenient location the day before you fly. You then fly down to somewhere lovely where we meet you at the airport with your gear and get you riding as soon as possible to maximise the day 1 opportunities. You then have two full days to ride wherever you like while we support you, and then on day 4 you get most of the day to ride again before heading for an evening flight back to the UK We bring your bikes and bags back the next day.
This model works especially well for trips to Mont Ventoux, the Alps and the Pyrenees, but it could be to any location within that sort of distance, such as wonderful Cantal or Cévennes.
We offer this model for private groups or for 'open' groups - which are made up of solo travellers, couples or small groups. For private groups it is very flexible and we can alter the model easily, e.g. one group this year is extending their long weekend to a 5-dayer.
For trips to closer destinations, such as Flanders, the Ardennes or Northern France then groups can travel with us in our 9-seater by sea & land.