Normandy
STOP PRESS (11/2/20)
A long weekend in Normandy & the D-Day beaches. 1st to 4th May, 2-3 places left.
4 days in Normandy the spring with five easy-going gents doing some very social riding and exploring the landscape and the history of this now-lovely, cyclist-friendly region.
£495 pp includes 4 days fully-supported riding, transfers from Kent to Normandy and back, and 3 nights accommodation in a nice hotel on a B&B basis in a shared room (single supp. £150).
Please email angus@lavieenvelocom or call 07984 065329 for details.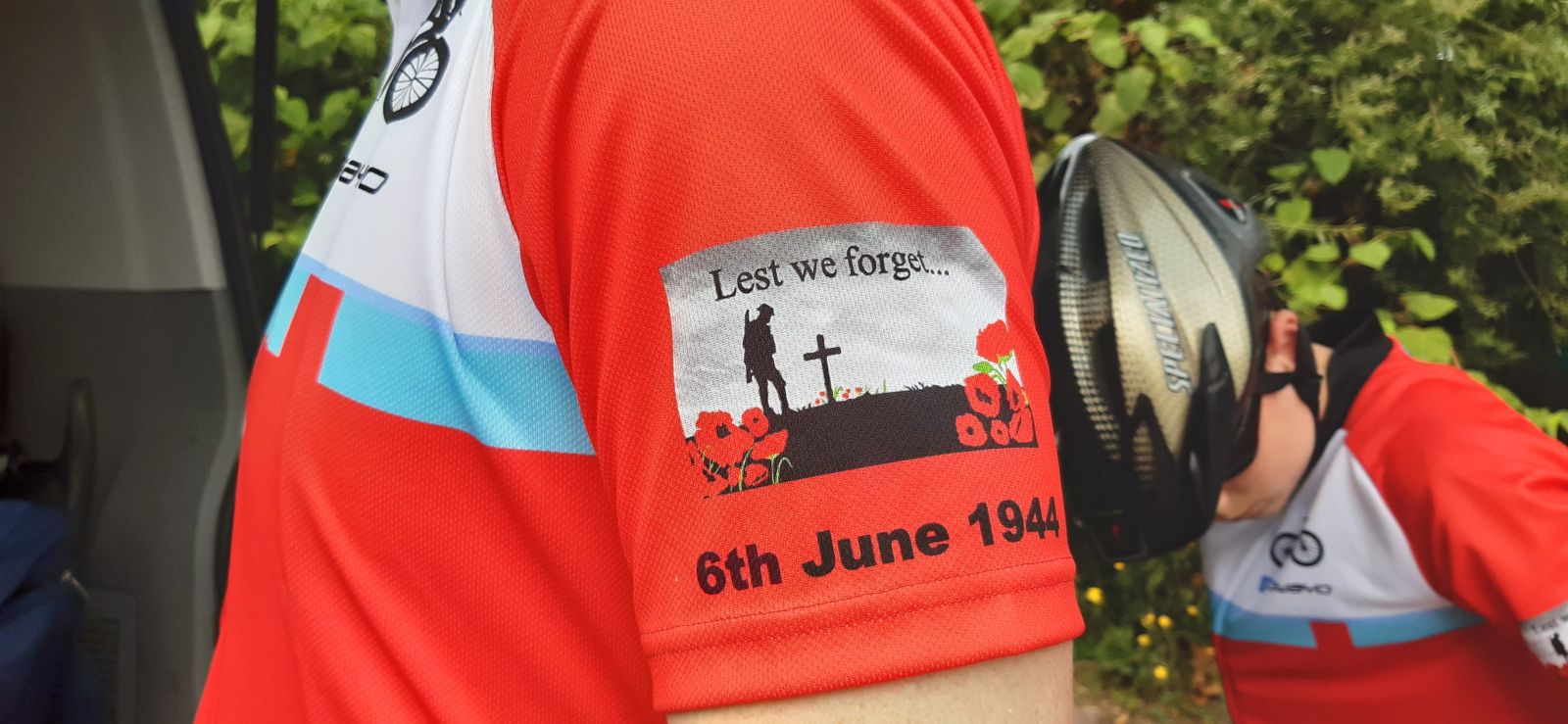 Why Normandy?
Normandy become a very popular destinations recently and it has loads to offer cyclists. Lots of groups who don't want to punish themselves for days in the mountains but still like a challenge have realised that the quiet but rolling coast and countryside of Normandy is within easy driving distance of Calais so we can ride down together by road, which keeps costs down, and still means riders can be on their bikes by lunchtime of day one.
The riding is a bit like the nice bits of southern England but with only a fraction of the road traffic and on well-kept surfaces. There is an extensive array of cyleways to tap into as well, including the wonderful Avenue Verte, an integral part of the London to Paris route.

We can either use a single base to explore but several groups realise that an attractive prospect is to start westward and ride back toward Calais over several days.
2019 is the 75th anniversary of the D Day landings so this coastline and the landscape behind it are garnering much interest for people interested to ride in landscapes significant in the Second World War history. I'm assisting one lads and dads group to locate and visit the memorials of fallen old boys from the lads' school. I'm going to plan a route which links up some nice towns with great cycleways and includes a bit of history.